---

I started my professional life in a small cabaret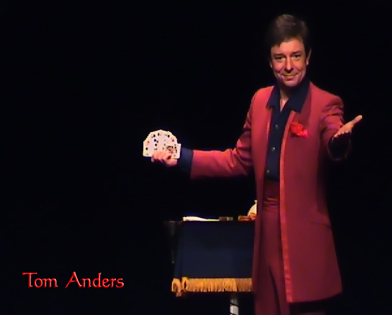 near to the Arc de Triomphe. Then there were cabarets on Pigalle.
Later ... Switzerland, Italy, Senegal. And then ... there were
Grévin Museum. For each magician it was a historical
and inescapable place in the world of magic in France!
My "marriage» with Theatre Museum Grévin ,
named - Cabinet Fantastique -in which for over a century
one could see and admire the magicians from all over the world - has lasted over ten years.
And it was the new owner of the museum, which had made
from me (in a humorous way) a real historical monument,
because I became the last magician of the Theatre Grévin.
December 31, 2000, with some emotion I presented my show
for the last time on this beautiful stage. You can see the
video on my site! Today you can see my endless bowls on the first
floor of the museum.

---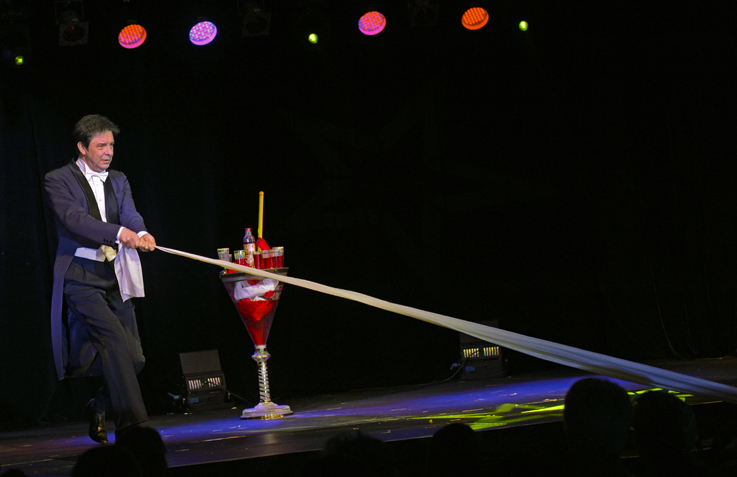 Those who knew my father - SALVANO - will recognize here his famous glass stage act. After my father's death I hesitated to take over his glass manipulation
act.Eventually,as it's often the case,life and my wife's
encouragments,I decided to "roll my sleeves up" and started rehearsing. With this updated act I also decided to keep the stage name SALVANO Jnr.
---